Secure and Stress-Free Installations
Not only do we install fire alarms, but we also maintain them. If you feel that you do not remember when your fire alarms were last tested, that may mean that it has been too long. This is why we offer an in-depth maintenance package to ensure that your systems are working all year round. If once the assessment is completed, it may be that your fire alarm system requires an upgrade, this is something that our team of experts will discuss with you before any work is completed.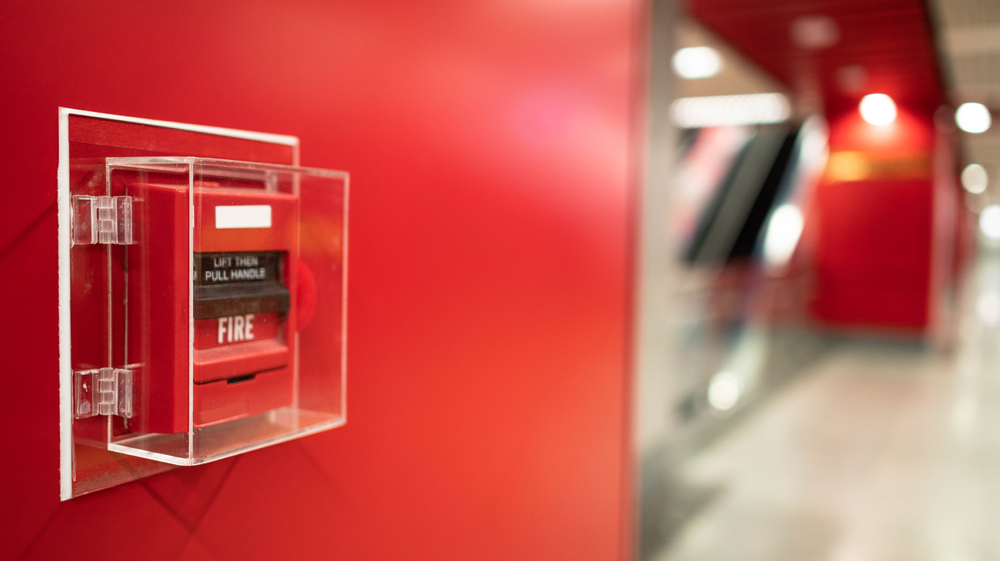 We Install Commercial & Domestic Fire Alarms
Our team of experts have the ability and knowledge to install, repair and maintain commercial and domestic fire alarms. It is crucial when it comes to protecting your family or business from the chance of a destructive fire, that you contact professionals. Being expert fire alarm fitters we can guarantee that we fit the best alarm system for you. Having a professional fire alarm system installed means that you will be entirely prepared for the chance that a fire would break out within your property.
Having a fire break out in your business can cause a catastrophic amount of damage, this is why it is important to have high-quality professional fire alarm systems throughout. Our team has the ability and knowledge to make the decisions on the best placement for your fire alarms so that everyone is kept safe. Many of the jobs that we have fitted in the past, our clients have been unsure what the best solution and system would be to benefit each of their needs.
For the majority of our domestic clients we install hardwired smoke detectors which have a battery backup. Whereas for commercial clients we offer more in depth installations for larger organisations that will ensure to keep you, your employees and all belongings safe.
Certified Fire Alarm Installation Engineers
Each of our fire alarm installations meet the British Standards set and will be able to protect you, your property, your business and your employees. DPS also offer all protocol types to meet your risk assessment criteria
British Standards BS 5839-1:2017
To comply with this Standard and the Regulatory Reform (Fire Safety) Order 2005, a fire safety risk assessment must be carried out by a competent person.
Certification
•Design Certificate
•Installation Certificate
•Commissioning Certificate
•Variation Certificate
•Acceptance Certificate
•Modification Certificate
•Maintenance Certificate